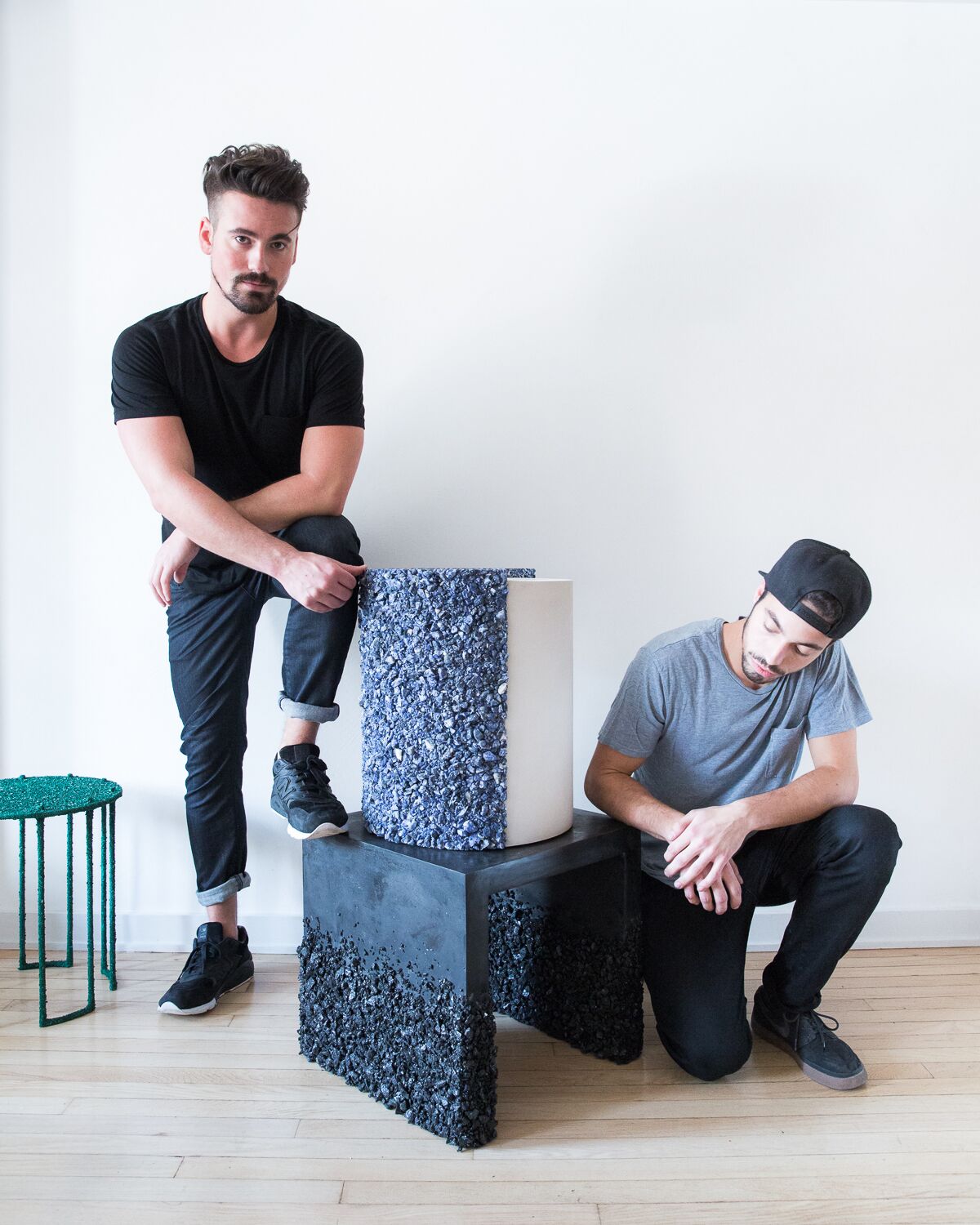 In the course of human history, people have believed in the power of various stones and crystals to treat and strengthen our mental, emotional or physical states. These materials all come from a unified and inspiring source - Earth. Respecting the innate beauty of these minerals and their metaphysical properties, while exploring our appreciation for geometry and iconic twentieth design - has resulted in our newest collection - MINERALITY.
Combining the brother duo of Samuel Amoia's vision for design, color, texture and furniture with sculptor Dominic Amoia's conceptual use of materials and original casting process, AMOIA Studio presents an innovative, cutting-edge approach to furniture and design.
AMOIA Studio is re-contextualizing form and function with materials that are not in the traditional canon. Malachite, Amethyst, and Pyrite have never been thought of as materials for furniture, but with a unique casting process that also fuses more traditional materials such as cement or plaster. Honoring the precious energy qualities of these beatific minerals, all three AMOIA brothers wash, crush and handle the stones themselves. Giving a full family labor of love to create these incredible, bespoke and one of a kind pieces.
Amoia has been named by VOGUE magazine as "one of the Young Interior Designers to watch" and has most recently received the "Rising Talent" award by the prestigious Parisian Maison & Objet Fair. Amoia has recently designed the new Delorenzo gallery space on Madison Avenue, and working on the exclusive Itz'ana Hotel and Residences in Belize, and several other high end residential and commercial projects.
AMOIA Studio has designed exclusive and limited edition pieces for DeLorenzo Gallery in NY, as well as commissions for Lauren Santo Domingo, Dior, Peter Marino, Moda Operandi, Stella Mc-Cartney, Calvin Klein, Dover Street Market, Soho House Berlin, Neiman Marcus, and The Store by Alex Eagle in London.
Follow @SamuelAmoia